Thoughts on Mask Culture
and Intercultural Gender Dynamics
Almost nobody is interpreting the arguments regarding masks properly.
I've written about this topic previously. Read that article for more details and ideas that I didn't cover in this article.
If you'd like to see more, please subscribe.
I saw this tweet conversation today, and they made very good points.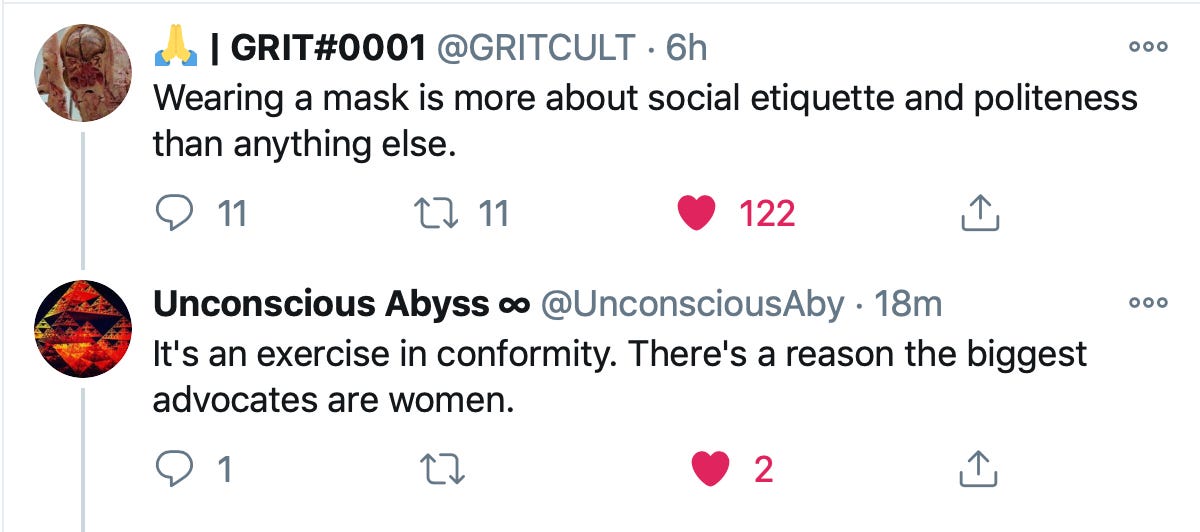 There's a huge difference between the perception of wearing masks in the US compared to in Asia. I think I know why now.
Conservative men in the US hate masks so much because masculinity has been under attack in the US for the past few decades. Boys aren't allowed to be boys, so the natural instinct of American men is to rebel against the "devouring mother" archetype, which is at the root of the Western Feminist movement.
Forcing men to wear masks represents everything they hate about having an overbearing mother who won't allow boys to play and take risks. It represents a repression of natural masculine self-expression. Any man with a healthy testosterone level who grew up in such a cultural environment absolutely hates being forced to wear masks. This is very understandable, but this interpretation of masks is not universal across cultures.
In Asia, masks are not associated with the overbearing mother archetype. The presence of feminism is far weaker in the East, and even then, it's interpreted through a different cultural lens. As a result, there's far less political tension between men and women in the East. In such a cultural environment, wearing masks is as mundane and noncontroversial as brushing your teeth. It's not an attack on masculinity, unlike in the West.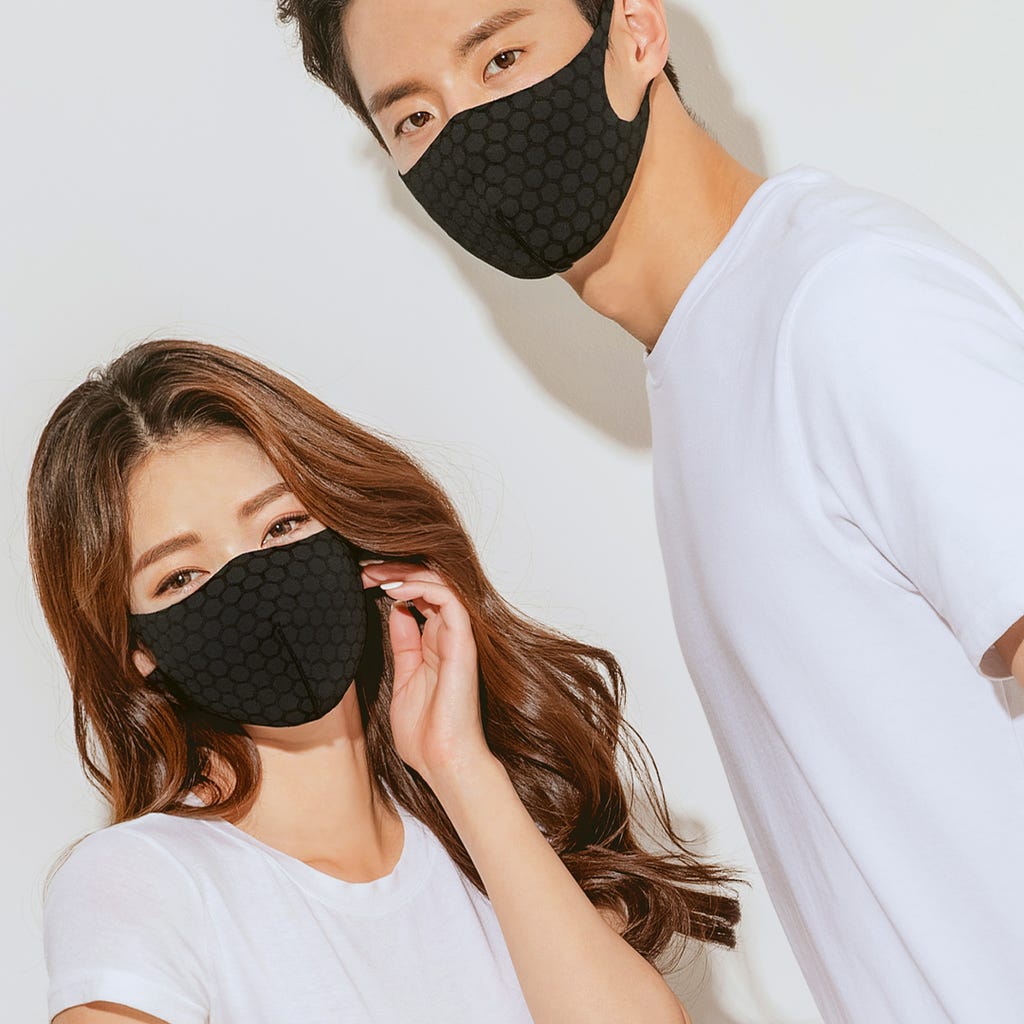 When the masculine and the feminine aren't in harmony, all petty issues become framed as a battle between the sexes. The root issue really isn't about masks or the pandemic at all, but about the war on men by feminists that has been going on in the West for decades. This is just yet another arbitrary issue conservative men and feminists chose to amplify and fight about in their dysfunctional marriages. Both the anti-maskers and the pro-maskers in the West are at fault for acting self-righteous. There's no culture of being considerate, respectful, and harmonious.
In cultures where feminism isn't influential, everyone is facing the pandemic together, regardless how much or how little precautions they take. We are in this together. We should act kindly towards these who don't take precautions and minimize their risks, rather than demonizing them. You social distance by leaving them alone, rather than yelling at them and increasing the risks for both of you.
---
If you found this article insightful, like, share and subscribe!